Optional and MEGA 
The Varibike Extreme System is the latest Varibike innovation and a patent pending. The Varibike Trike can optionally be equipped with the "Extreme System". The Varibike Extreme is extreme in the training effect - it is simply MEGA!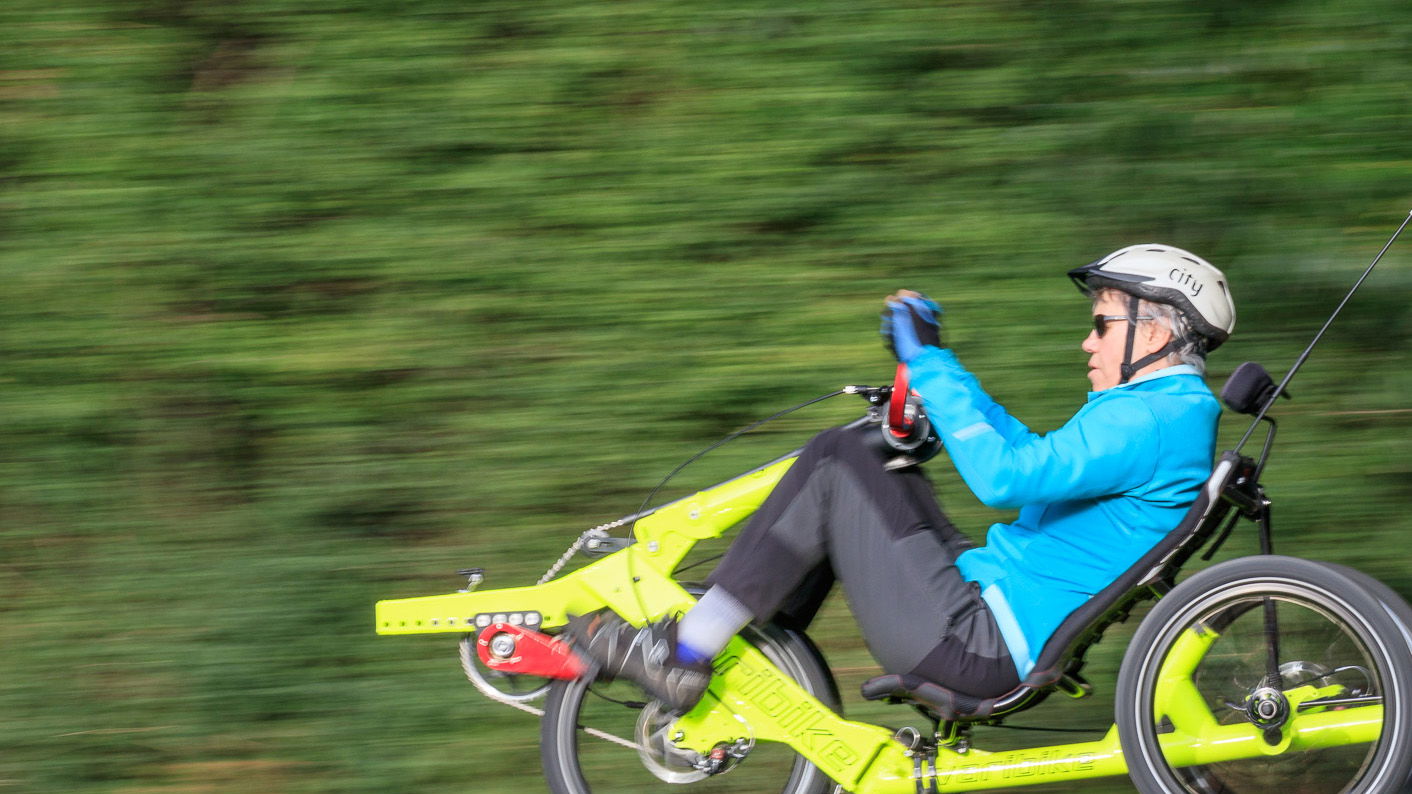 Degrees of freedom
 The Varibike Extreme allows you to freely choose the type of drive for the legs. So whether you pedal with your legs synchronously or alternately, individually or together. So you can freely choose how you want to drive. You can row or paddle with your arms and / or legs. 
This turn your Varibike into a  
- Rowing bike 
- Paddle bike 
- Bike 
The cool thing is that you can freely switch between the different styles without switching! 
See also the following video  
Graphic: Possibilities and advantages of the "Extreme" system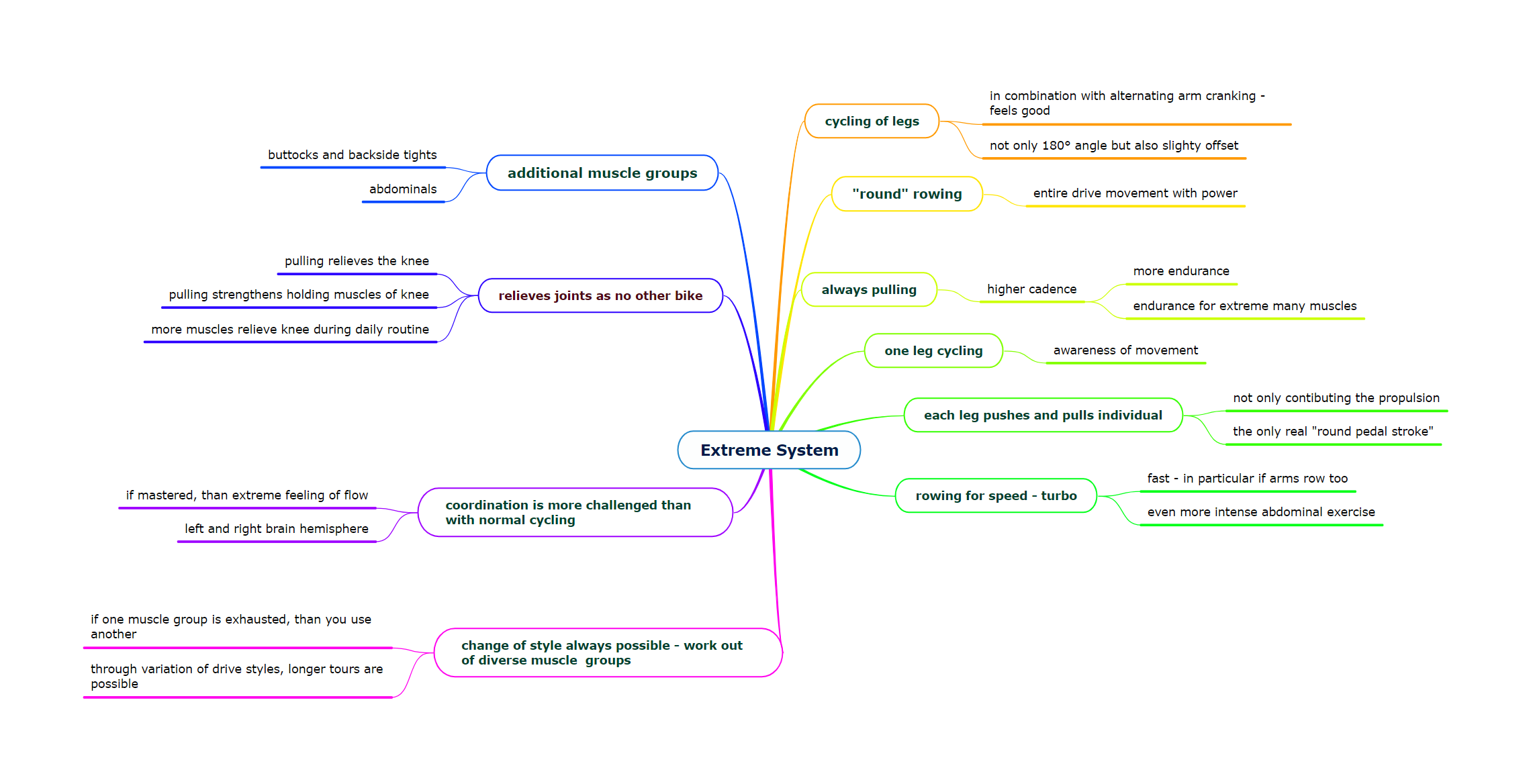 Photo: Varibike Extreme