The Varibike recumbent tricycle - also attractive for people with disabilities and handicaps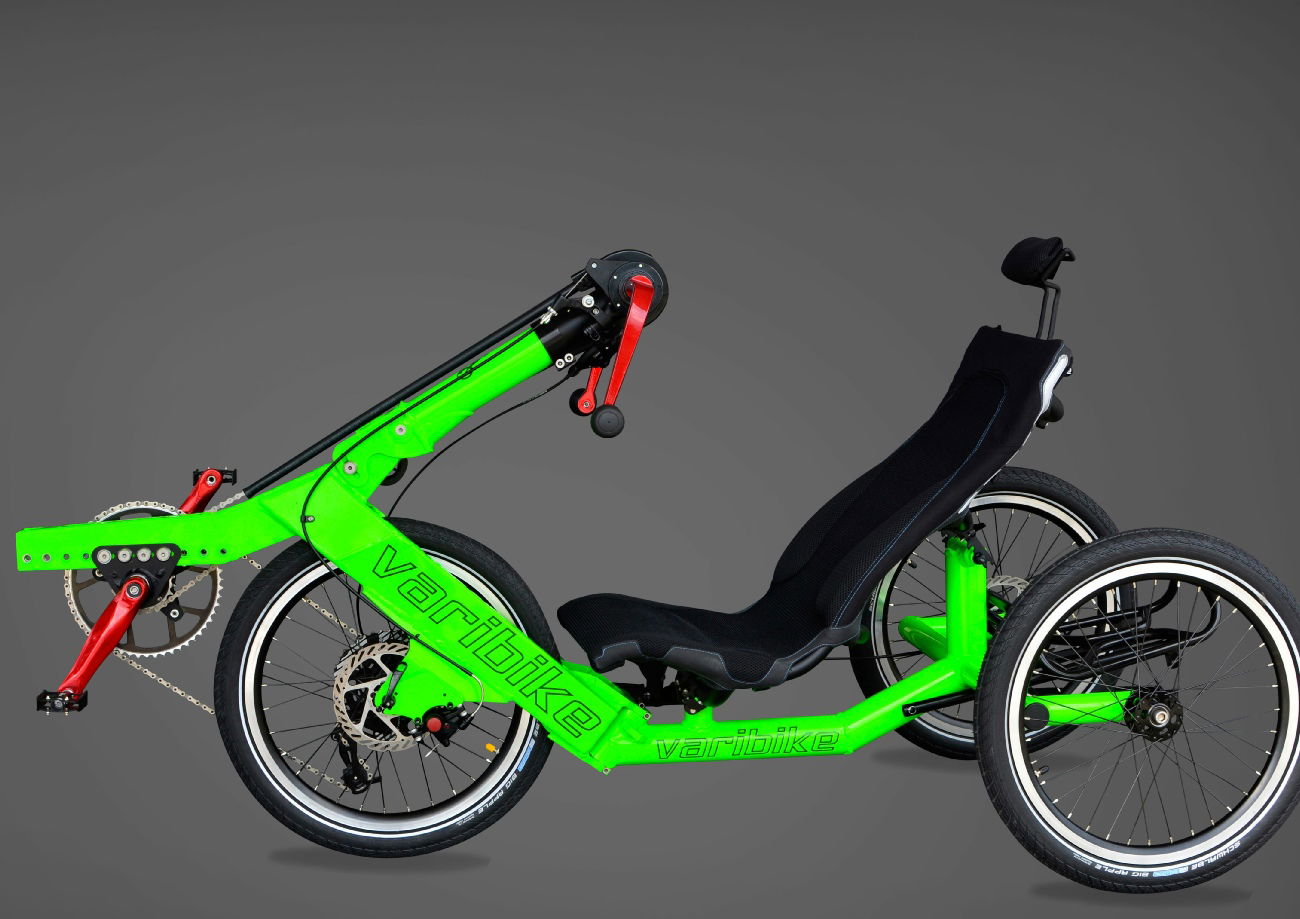 Photo: Varibike recumbent trike for handicaped
Without handicap
People without handicap use the Varibike Trike as a fast everyday, training and touring trike for everyone. Most of the Varibike Trike customers are people with no physical limitations.
Use with handicap
Because the Varibike Trike has special driving properties and drive options, the Varibike Trike is also very attractive for people with handicaps or limitations. People with disabilities particularly appreciate the 7 different drive options. No trike in the world offers as much variety as the Varibike Trike. The uncompromising sporty design of the Varibike trike is also pleasing. Thanks to the Varibike Trike, many people with disabilities can cycle again. You can go on excursions into nature or take tours with other cyclists. The Varibike Trike is love of life and joy in movement.
These are possible areas of application for the Varibike
Trike for people with disabilities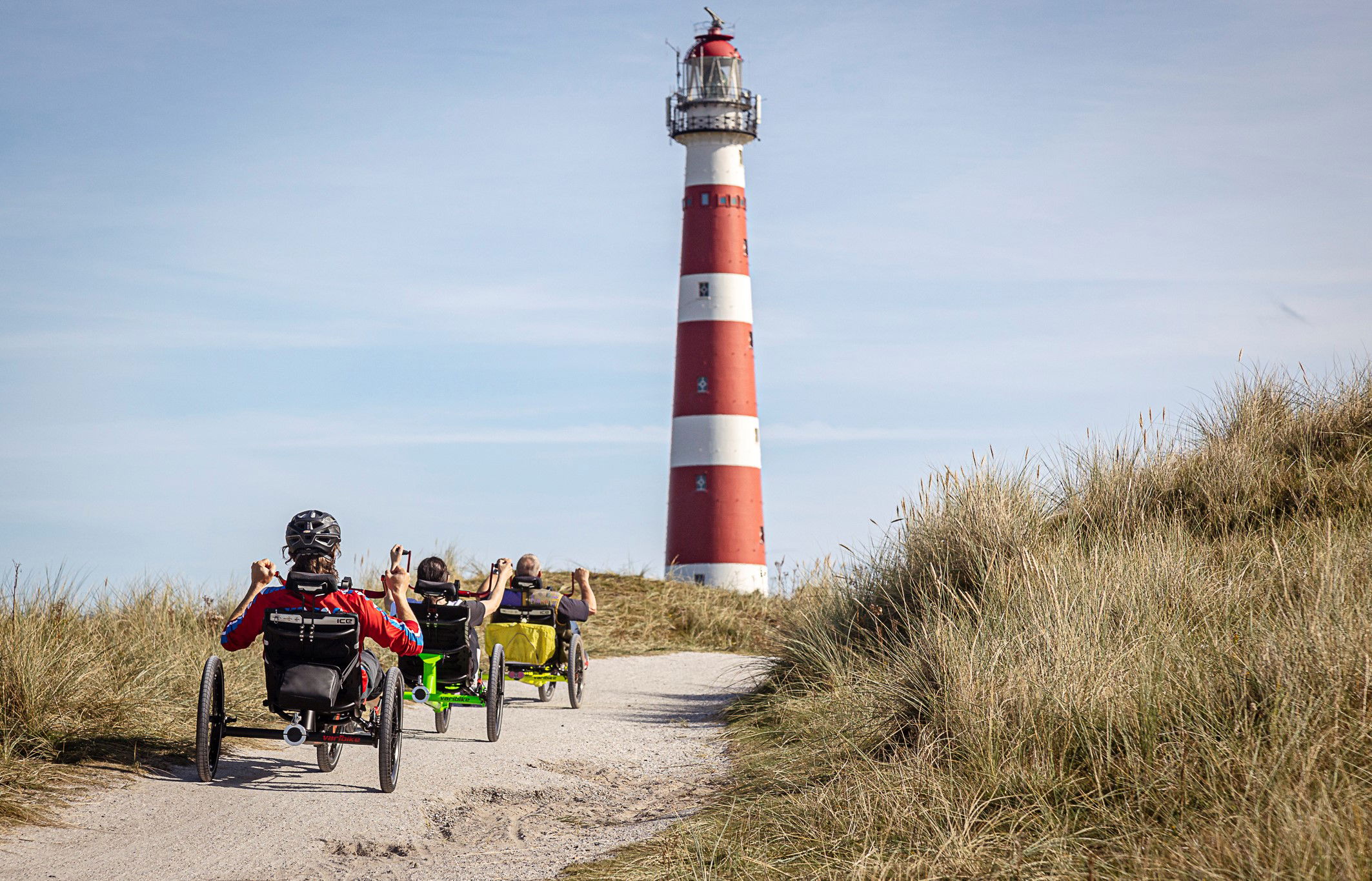 Photo: Varibike recumbent trike for handicaped
Impaired function of one or both legs
Such restrictions are, for example - lack of strength, limited mobility or pain in one or both legs. The reasons can be of different kinds, e.g. Foot, hip or knee damage, leg amputation or partial paralysis. The additional arm drive of the Varibike trike compensates for the lack of leg strength. You are back on the road quickly and you can climb slopes again. The 7 different drive styles offer variety. It's a lot of fun and thanks to the variety, individual muscle groups can be recovered while driving. The muscles do not over-acidify and you are much more enduring with the Varibike Trike than with ordinary trikes or hand bikes.
Paraplegia
The Varibike Trike can be equipped with an FES (Functional Electrical Stimulation) system. This means that the legs can be moved despite paraplegia. Muscle mass is built up again in the legs and buttocks and their blood circulation is stimulated. The leg strength is relatively low despite the FES system. However, the additional arm drive of the Varibike gives the necessary additional thrust to be on the move quickly and to undertake longer tours.
Multiple sclerosis, stroke, or Parkinson's
With these diseases, coordination or the sense of balance is often limited. The Varibike Trike has a low center of gravity and is secure. This means that the Varibike can also be driven very slowly without falling over. Furthermore, in multiple sclerosis, for example, the muscles are weakened. As the Varibike can be driven with all limbs, it improves the whole body coordination and strengthens the entire musculature and keeps them supple and relaxed.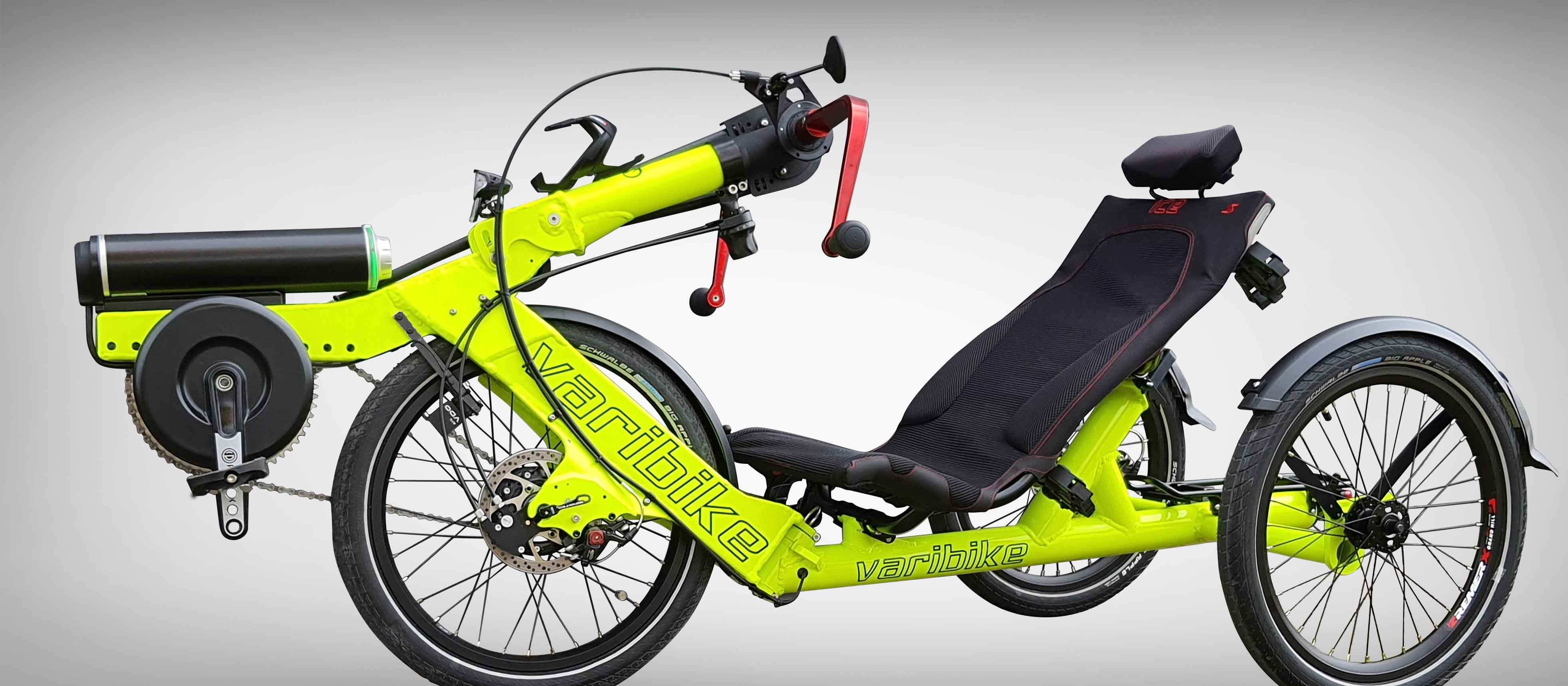 Photo: Varibike recumbent trike with e-motor for handicaped