PEDAL POWER.
DEVELOPED TO MAKE CYCLING EVEN MORE FUN.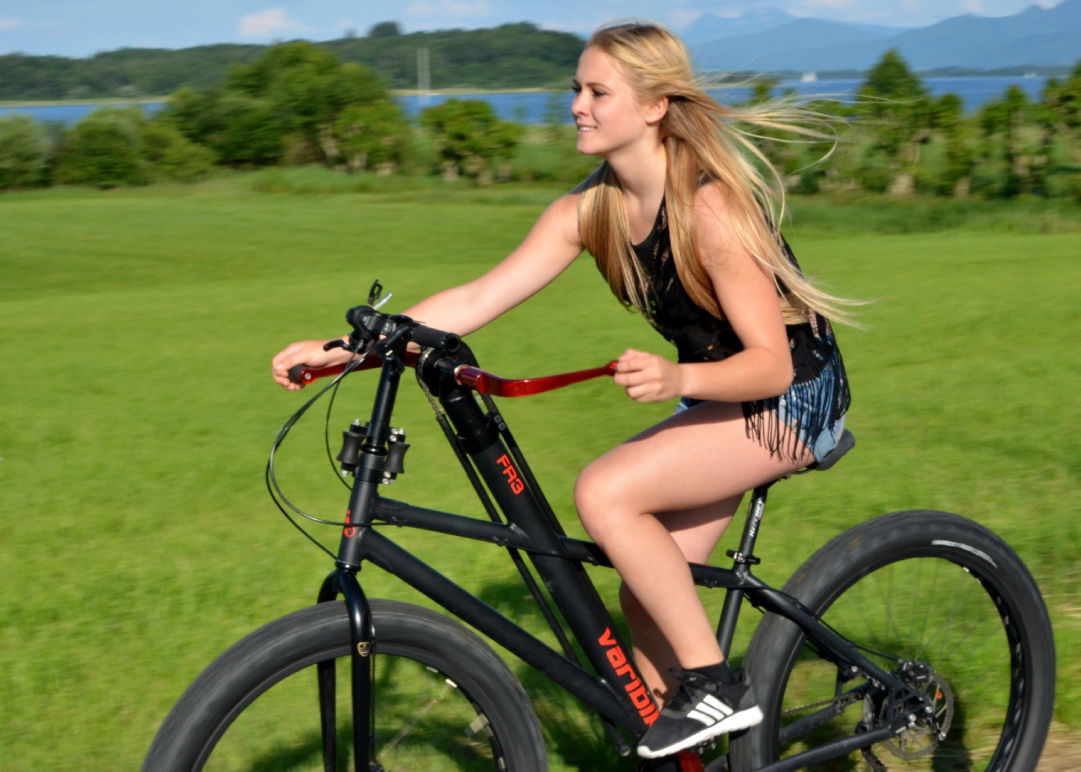 A full-body workout that's also fun - varibiking! Kicks guaranteed through awesome drive power and variety. Goodbye, boredom!
MORE, MORE, MORE.
ELATION.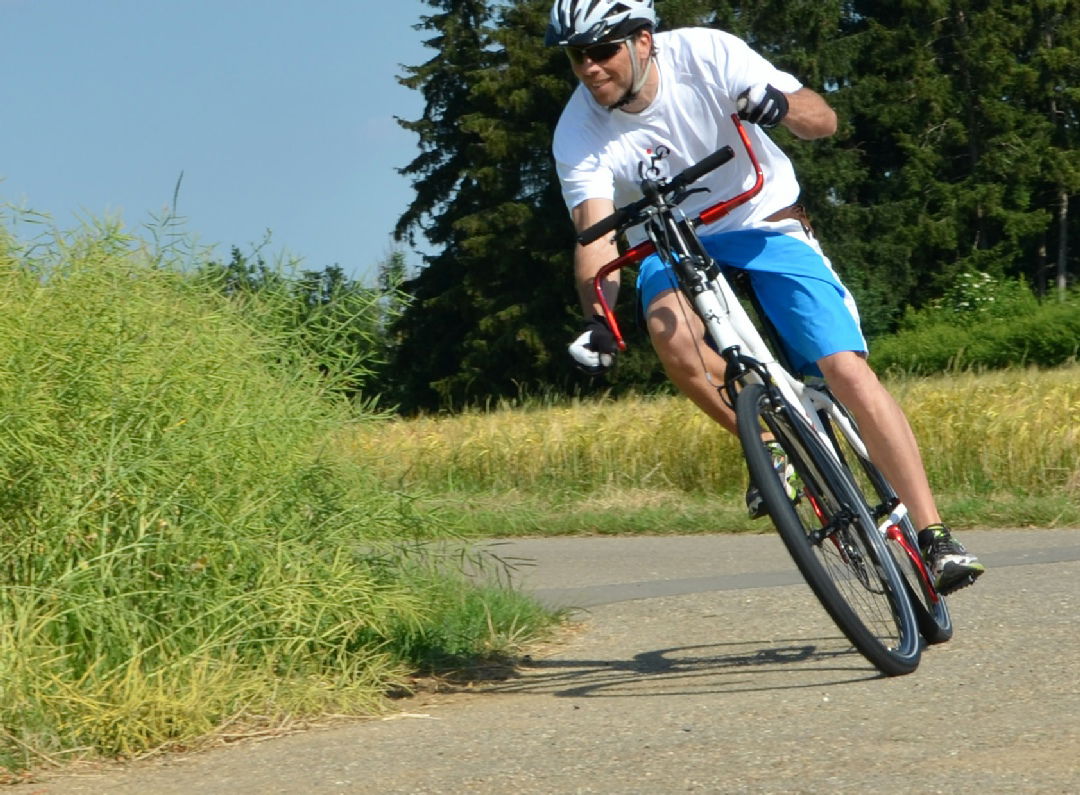 Ordinarily, steering is just a necessity. We've made it fun! Because you simply lean the varibike into the curve to steer it. As you do so, the varibike will go safely and accurately in the direction you have indicated with your body movement. Steering a varibike is an amazing, elating experience that you will want to repeat over and over again, what better motivation for getting on your bike!
CYCLING FOR BACK AND TORSO
VARIBIKING OFFERS TWO VERSIONS OF TORSO TRAINING
1. In the alternate style (reciprocal cranking), one arm pulls while the other arm pushes. Due to this diagonally alternating load, you train your torso muscles, in particular the small rotator muscles which support your spine.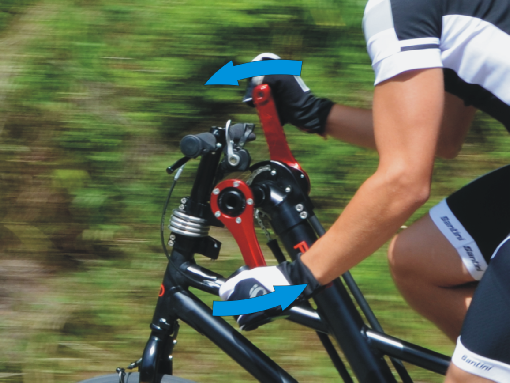 2. In the synchron style (parallel cranking), you are able to train the lower back muscles in particular, due to the pulling movement. The stomach muscles are used mainly for the pushing motion. This is real back training - every kilometer of the way.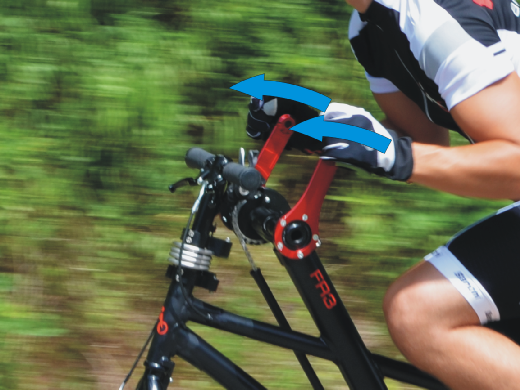 FREEDOM OF CHOICE.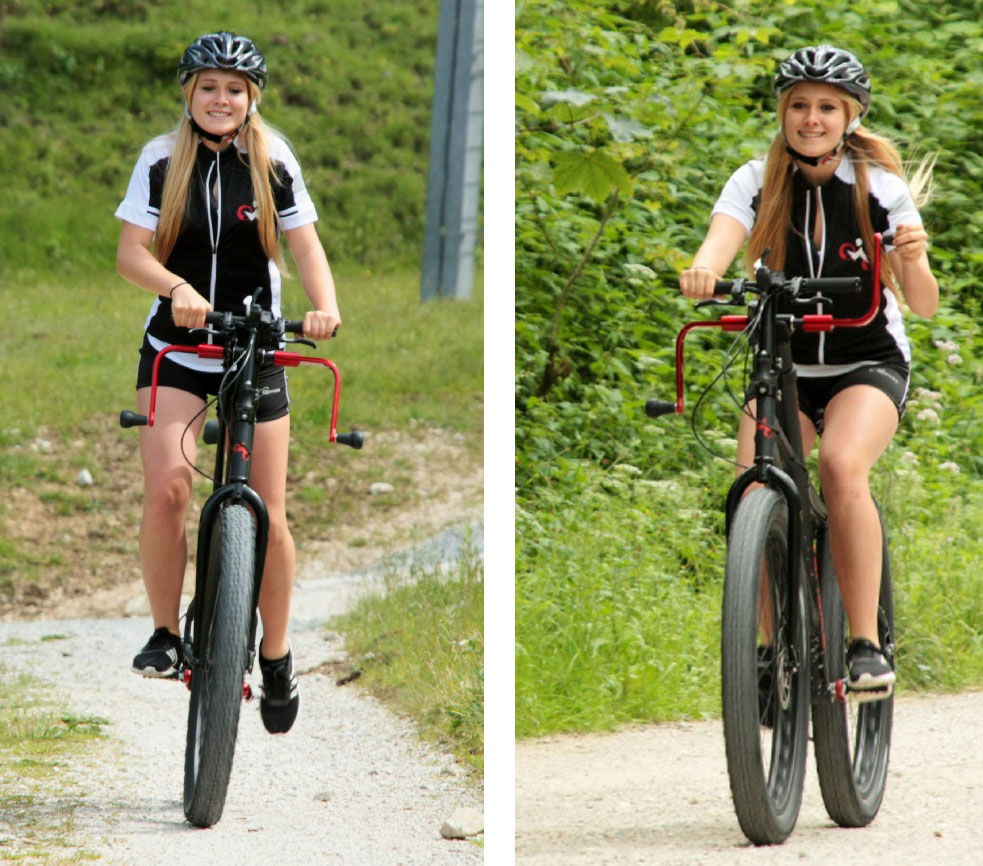 No other bike in the world offers that much variety!
During the ride you can switch between these drive options
1. Cycling (alike common bicycles)
2. Alternate with arms
3. Synchron with arms
4. Alternate with arms + cycling
5. Synchron with arms + cycling
6. One arm
7. One arm + cycling


FRESH AND MORE ENDURING

With the Varibike you're more enduring, since you can use arm and leg drive in varying intensity and thus individual muscle groups can already relax repeatedly while riding. :-)


NATURAL FORCE.
CYCLING IN THE MOST EFFECTIVE WAY.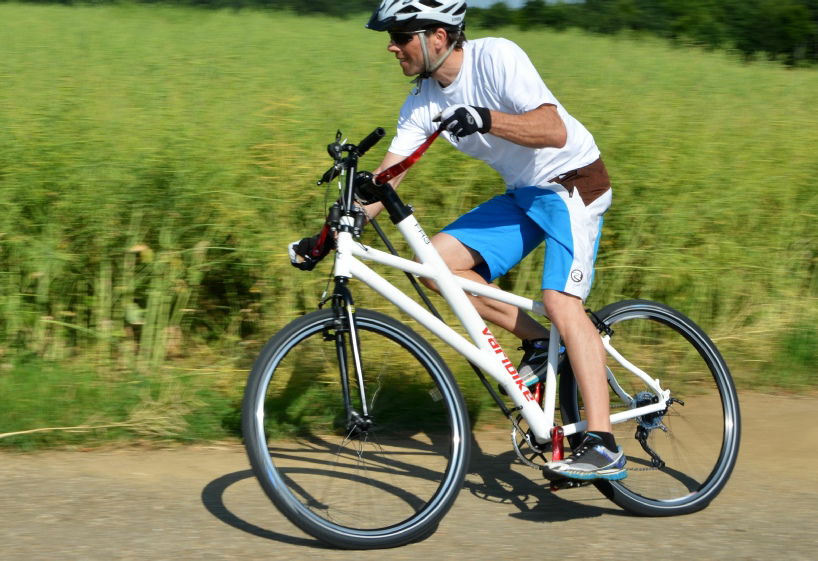 Varibiking is the most effective means of locomotion by muscle power. A scientific US study showed that (at the same heart rate) the maximum power output could be increased by over 30% using combined arm-and-leg cranking compared with normal cycling. Furthermore, the efficiency of lower-power steady-state power production was found to be higher for arm-and-leg cranking.
see the following scientific study (University of New Mexico)
With the Varibike you accelerate phenomenally quickly, and you are unbeatable both on the flat and on slopes. Varibike is the winner.
ADVANTAGE.
VARIETY THAT WINS.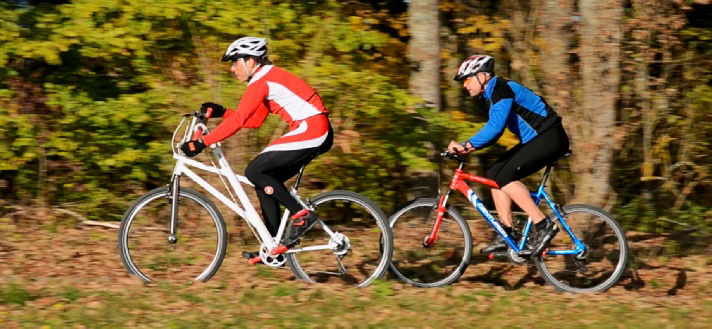 When varibiking, you can switch between your arms and legs, and even different drive styles. This means individual muscle groups can rest and recover while you're actually still riding - which is why you will have more stamina than you do when riding a normal bike. Worldchampion. At the HPV-Worldchampionship 2017 Varibikes won all gold medals in the category HF-Bikes (Hand- and Feet Bikes).
see the video HPV-Worldchampionship 2017